Air Medical Transportation
Our primary service is on fixed-wing, long-distance private air ambulance aircraft. These aircraft are configured as an ambulance with a lay-flat bed on board the plane. These aircraft are configured as an ambulance with a lay-flat bed on board the plane.
Each aircraft is equipped with medical equipment and oxygen. A doctor and nurse or other certified medical attendant accompany the patient during the flight. These are private flights – there are no other patients on board other than your loved ones.
Learn More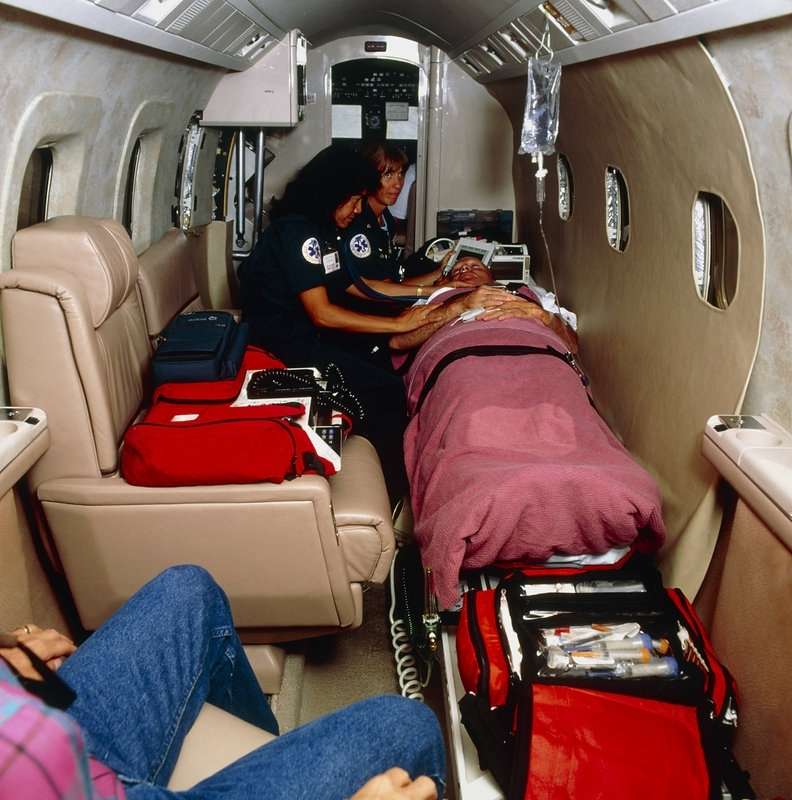 Anywhere, Anytime
We have come to the aid of people in distress around the world by providing rapid air transportation and medical escorts to hospitals and medical facilities at our customer's request.
In providing this critical service, we utilize state-of-the-art resources, such as helicopter and air-ambulance operators around the world.
These companies and organizations operate in aby principles of the Red Cross, without discrimination, on the grounds of person, financial circumstances, social status, nationality, race, religious beliefs, or political opinions.
Many patients utilize a medical flight when they are relocating closer to family members as a result of their inability to live independently. We are able to provide bedside-to-bedside service with ground transportation as well. 
Some patients need to relocate to facilities that offer greater medical specialties than the ones they receive locally. Each medical flight we arrange is customized to the individual's specific medical needs.
+234(802) 688-8866
Book a Service or Customize a Plan Today
Get IN Touch
_____________________________
Want to see more?
_____________________________
Come On In
______________________
Dominion Air Hangar, Murtala  Muhammed International Airport, FAAN Transit Camp, Lagos Nigeria.
Follow Us
_____________________________
Experience seamless service from our dedicated team for your private chartered flight. 24/7 Operations.